PROJECTS: RESIDENTIAL FLATS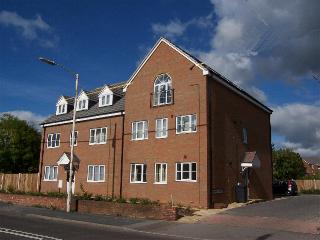 Click for more photos
AFFORDABLE HOUSING SCHEME
Location: Andover, Hampshire
The project was originally designed as a market housing scheme comprising of two blocks of 6 flats on a tight urban site.
Prior to construction, the Client decided to sell the scheme to a Housing Association.
We changed the configuration of the flats to meet Housing Association standards and budgets.